Hello, everyone. Tonight I am sharing a fall card I made today. This cute kitty is called
Cat in Fall
and she is being offered as a freebie this week at
Digi Darla's Challenges
for their fall-themed copycat challenge. I already had this kitty and I've been wanting to use her, so this was the perfect time. I followed a sketch from this month's fall-themed sketch challenge at
Little Claire's Designs
(see sketch and inspiration photo at bottom).
I started off by layering two leaf-patterned digi paper panels onto green cardstock according to the sketch. The beautiful digi papers were a freebie from
Decosse's Dynamite Doodles
. I then wrapped the panel with orange ribbon and affixed to a white card base. I coloured the cute kitty with pencils, mounted on brown and then green cardstock, and affixed to the card with foam tape. I printed the digi sentiment, which was a freebie from
Create with TLC
, sponged and edged in orange ink, and affixed to the card with foam tape. Lastly I embellished with three leaves, an orange ribbon bow, and 3 brown dew drops. Here are the supplies used:
I would like to enter the following challenges:
2 Sisters
#164 Fall Fun UE
Addicted to Stamps
Create a Scene UE
Allsorts
#227 Autumn Colours 3E #2
Animal Friends
October - Fall or Halloween 3E #3
Aud Sentiments
Sentiment Suitable for a Child 5E #3
Catch the Bug - Bugaboo
Anything Goes 3E #3
CRAFT
#227 Cats and Dogs/Pets/Animals 5E #4
Craftin' Desert Diva's
#16 Anything with a Sentiment UE
Craft-Dee Bowz
CDB06 Anything Goes with Handmade Bow UE
Crafty Ribbons
#64 Anything Goes with Ribbon 5E #5
Create with TLC
Show it Off Sunday Linky Party #2 (see button below and on sidebar) UE
Creative Craft Challenges
#20 Anything Goes 3E #3
Creative Fingers
#5 Anything Goes with Optional Twist of Ribbon and Lace (used ribbon) 2E #2
Creative Moments
#27 Anything Goes/Autumn 3E #1
Digi Darla's Challenges
#83 Fall Theme / Copycat 3E #1
DL.ART Thankful Thursday October Linky Party
Anything Goes UE
Eclectic Ellapu
Celebrate Autumn UE
Eureka Stamps
#60 Anything Goes 3E #1
Feeling Crafty
#21 Autumn 3E #2
Get Inky!
#14 Fall Colours 3E #2
House of Gilli

Anything Goes Fall UE
Little Claire's Designs
Fall Theme / Sketch 3E #1
Loves Rubberstamps
#72 Anything Goes UE
Mema's Crafts
October - Fall/Autumn Coat of Colours 3E #3
My Craft Creations
Oct.7-19 Anything Goes UE
One Crazy Stamper
October - Thankful/Autumn 5E #2
One Stitch at a Time
#184 Use a Digi 3E #3
Paper Makeup Stamps Digi Makeover
#109 Playing with Leaves UE
Paper Sweeties
#12 October Inspiration - Fall Colours (see below) UE
Pattie's Creations
#77 Ribbon 2E #2
QKR Stampede
#59 Fall Colours 3E #2
Really Reasonable Ribbon
#81 Fall or Halloween + Ribbon UE
Ribbon Carousel
RCC86 Fall and Halloween UE
Robyn's Fetish
#180 Use a Digi 3E #3
Scribbles Designs
Celebrate World Card Making Day UE
Send a Smile 4 Kids
Bright Colours 4 Kids 3E #1
Shelly's Images
Fall Photo Inspiration (see below)
Simon Says Stamp Monday
Inspired by Tammy Tutterow (I was inspired by the colours in Tammy's card shown below: the green, orange, brown, and fall theme) 5E #1
Simply Create Too
#47 Fall/Autumn 3E #2
Tok Bobok
#5 Autumn 2E #2
Little Claire's Sketch Challenge
Little Claire's Sketch Challenge Inspiration Photo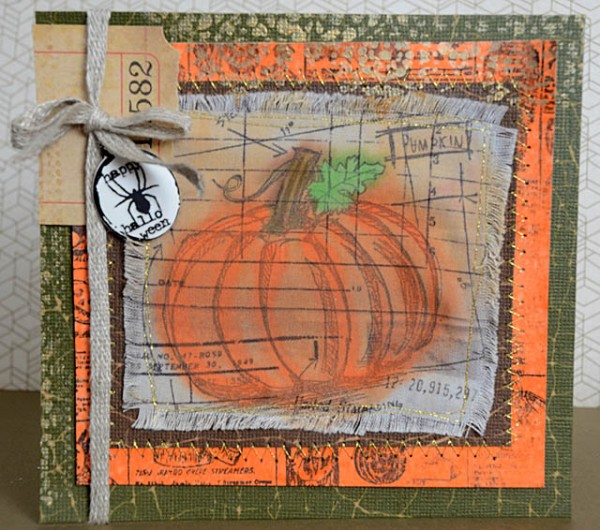 Simon Says Stamp Monday - Inspired by TammyTutterow
Thank you for looking at my card - I enjoy reading your comments - have a wonderful day!