Hi, everyone! Today I'm sharing a masculine card that I made for Brian. He bought me some new crafty goodies for our anniversary in April and I'm finally getting around to using them. These clear stamps are from
Poppystamps
called
Cover Squirrel
, and there are also coordinating
dies
. Brian loves squirrels so I know he'll love this!
I wanted to do some watercolouring so I stamped the squirrels, leaves, acorns, and tree branch in Versafine Onyx Black on watercolour paper and then heat-embossed them with Ranger Clear embossing powder. I find watercolouring easier when the images are embossed. I'm not very good at watercolouring, so I stamped all of those leaves for practice! There is no die for the leaves so I hand-cut each one and affixed to the
Cheery Lynn Birch Tree
(I made it into an oak tree!).
For the sky, I used
Poppystamps Delicate Cloud Border
to make my own cloud template and then sponged Tumbled Glass Distress Ink. I use a cut-up kitchen sponge for my inking. For the hillside, I used
Poppystamps Stitched Landscape
and die-cut from three patterned papers (Doodlebug, Colorbok, and Momenta). The grass is Lawn Fawn Grassy Border. The squirrels are popped up with foam tape. The sentiment is from Newton's Nook Sweetheart Tails.
I would like to support these fun challenges: 7 Kids College Fund AG UE; Allsorts Use a Stamp 1/3; Artistic Inspirations AG UE; Beccy's Place June AG UE;
Bunny Zoe's
Furry Friends UE; Cardz 4 Guyz Use a Die or Punch 1/3; Cheery Lynn AG 1E; Come and Get It Cute Animals 1/3; Craft Your Passion AG 1/3; Crafty Gals Corner AG 1/2; Creative Fingers AG 1/3; Creative Inspirations Your Favourite (scene cards are my favourite style) UE;
CropStop
Linky Party #5 (used
Distress Inks
) 3/3; Di's Digi Designs Summer Fun 1/3;
DL.ART June Linky AG 1/day;
DL.ART Thankful Thursday
For a Boy or Man 2/3;
Fan-Tastic Tuesday AG Twist of Summer 1/4; Fresh Brewed AG 1/5; Get Creative For the Boys 1/3; HIMCR Love is in the Air 1/3; Incy Wincy AG 1/5;
Inspiration Destination
AG UE; Little Scrap Pieces Show it Off Saturday 1E; Loves Rubberstamps Use a Die Cut UE;
Not Just Cards AG UE;
One Crazy Stamper
June AG 2/5;
One Sweet Challenge
Die Cuts and/or Punches UE;
Paperbabe Stamps AG UE; Penny's Paper-Crafty AG 1/3;
Pixie's Snippet Playground
The watercolour cardstock and the grass die cuts are snippers 3
/3; Poppystamps Oh Boy UE; Scribble and Scrap AG 1/3; Sentimental Sundays Manly Cards 1/3; Simon Says Stamp Wednesday AG 1/3;
S
ister Act (Cards Only)
AG UE;
Sparkle N Sprinkle
AG w
Loose Glitter
, Embossing Powder
and/or Flocking
UE;
Stamp and Create
Summer Fun 1/wk 3/4;
Stamping Sensations
Dies and Punches 2/3;
Suzy Bee's Bloomin' Something Blue (sky) UE; Sweet Stampin' Bingo Board (Distress ink, Brown, Trees) 1/2; The Outlawz Monday Greeting Masculine 1E;
The Stamping Boutique
Summer Fun 2/?;
Word Art Wednesday
AG w Uplifting Sentiment 1/5;
WOW Embossing Powder
Summer with Heat Embossing or WOW Products UE;
I am also joining Kathy Racoosin's
30-Day Colouring Challenge at The Daily Marker
.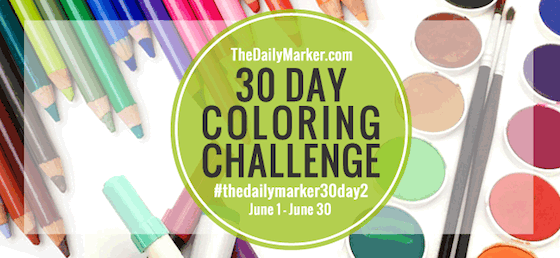 Thank you for looking at my card! Wishing you a joyful day!
P.S. I'm still waiting to hear from one of my candy winners: ! Ema M, please contact me by June 29!