Hello, everyone! My Mom requested some sympathy cards for her stash and she asked that they be cheerful - not so depressing like some of the ones I made for her last year! She still has some black-and-white ones from last year and the year before, so now I know what she doesn't want! When I think cheerful, I think yellow, so I found inspiration in
Mrs. A's Butterfly Challenge
, where the theme is Butterflies plus X for Xanthine (the yellow colouring matter found in certain plants).
I made two cards. I think the second one is a bit too cheerful for a sympathy card, but the first one seems okay. I would like to hear what you think! I guess I'll find out when I give them to Mom. I need to make a bunch more for her, so I'll be sharing them over the next little while.
Card #1
This month's challenge at
Scrapbook Blessings Club
is Favourite Card Rewind so they want to see a remake of one of your favoure cards. I chose
this one
shown below. Actually I still like the original better than the remake, maybe because I'm not a fan of yellow, but I love purple!
I masked the white cardstock and sponged Fossilized Amber and Seedless Preserves Distress Inks. The panel was embossed with Darice Butterflies. I used the Distress Inks mixed with water to add some splatter. The stamped sentiment is from Clearly Besotted Many Messages clear stamps. I die-cut the butterfly twice, in yellow and black, so I could create a shadow effect, and added
some black gems.
The die-cut is Wild Rose Studio - Butterfly Lace.
original card
Card #2
Here's the one I think is too cheerful for a sympathy card!
I used strips of washi tape for the background and added butterfly stickers from Dollarama. I stamped the sentiment from Clearly Besotted Many Messages along the washi. I finished it off with a few yellow gems.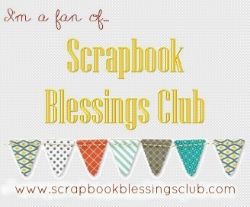 Thank you for looking at my cards! Wishing you a joyful day!